El So de les Cases es tracta d'un cicle de concerts d'aforament reduït en edificis i espais històrics de la ciutat de Vic. Per a crear la imatge gràfica d'aquesta edició hem volgut representar els valors de música, tradició i modernitat a través de la creació d'un mòbil sonor. Per aconseguir-ho, vam prendre com a punt de partida algunes de les formes emblemàtiques de la Casa Comella i els hi vam donar volum a través d'artesans de la comarca: ceramistes, fusters, etc.
Aquest mòbil no només ens recorda el valor patrimonial dels edificis que ens envolten, sinó que també ens convida a reflexionar sobre la sonoritat que es crea en cada espai segons els materials amb els quals s'ha construït.
'El So de les Cases' i
s a cycle of concerts with reduced capacity in historic buildings and spaces in the city of Vic. To create the graphic image for this edition, we wanted to represent the values ​​of music, tradition and modernity through the creation of a sound mobile. To achieve this, we took as a starting point some of the emblematic shapes of 'Casa Comella' and gave them volume through artisans from the region: ceramists, carpenters, etc.
This mobile not only reminds us of the heritage value of the buildings that surround us, but also invites us to reflect on the sound that is generated in each space according to the materials with which it has been built.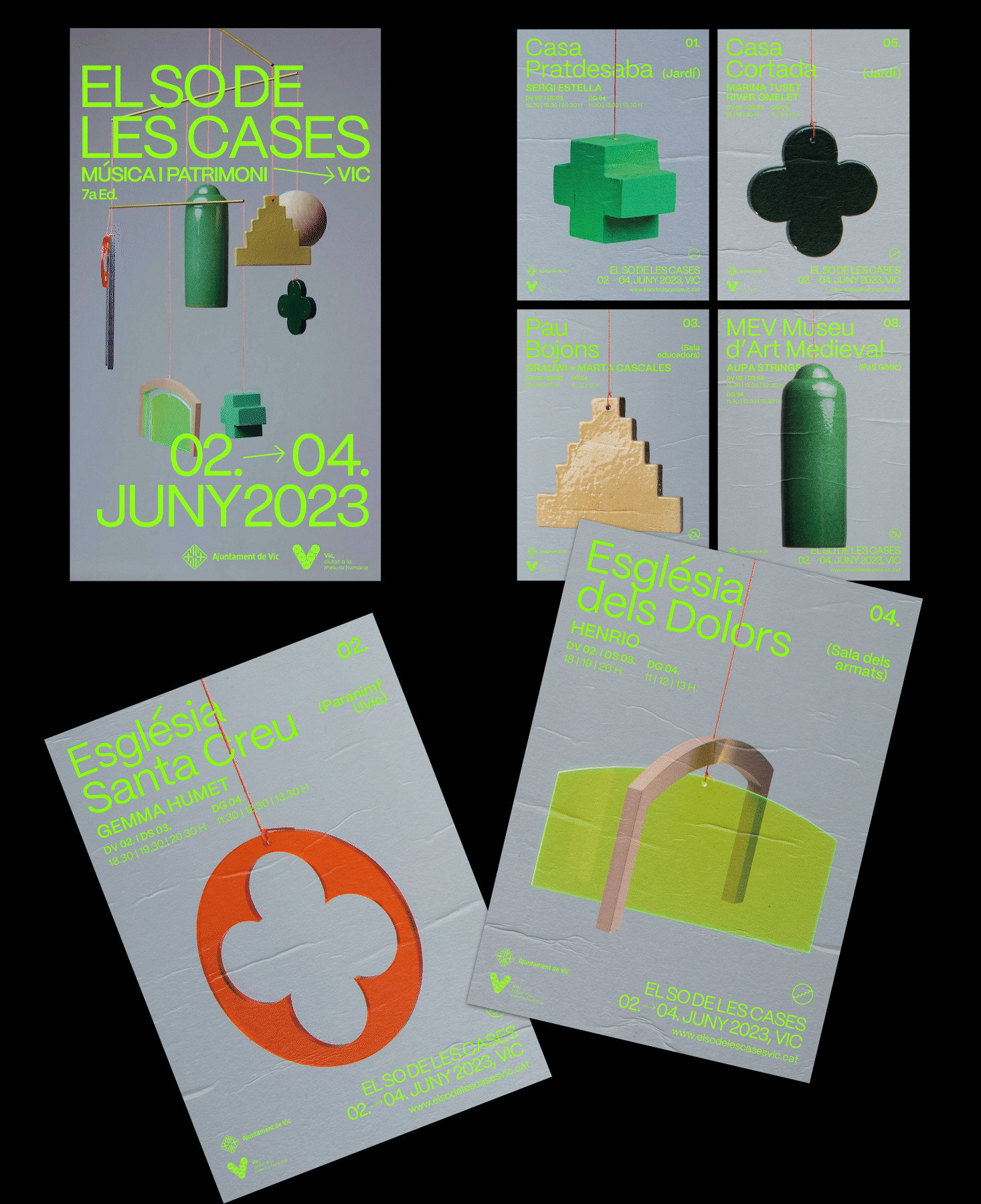 Direcció d'art, disseny i producció / Art direction, design and production: @parteedesign