Per tal de desenvolupar la imatge d'aquest festival de poesia ens vam inspirar en tres pilars fonamentals de l'obra Verdagueriana: el

llenguatge

, la

natura

i la

creació

. Per això, vam buscar una manera de visualitzar la mateixa poesia. 
Ho vam fer mitjançant la transmissió del s

o des d'un am

plificador, passant per un cilindre, fins arribar a una safata plena de liquid tenyit de color. D'aquesta forma vam aconseguir que fos la mateixa natura la que ens recités la poesia de Verdaguer.
In order to develop the image of this poetry festival, we were inspired by three main pillars of Verdaguer's work:

language

,

nature

, and

creation

. That's why we looked for a way to visualize poetry itself. We did this by transmitting the sound from a speaker, through a cylinder, to a tray full of colored tinted liquid. In this way we managed to get the same nature that recited Verdaguer's poetry to us.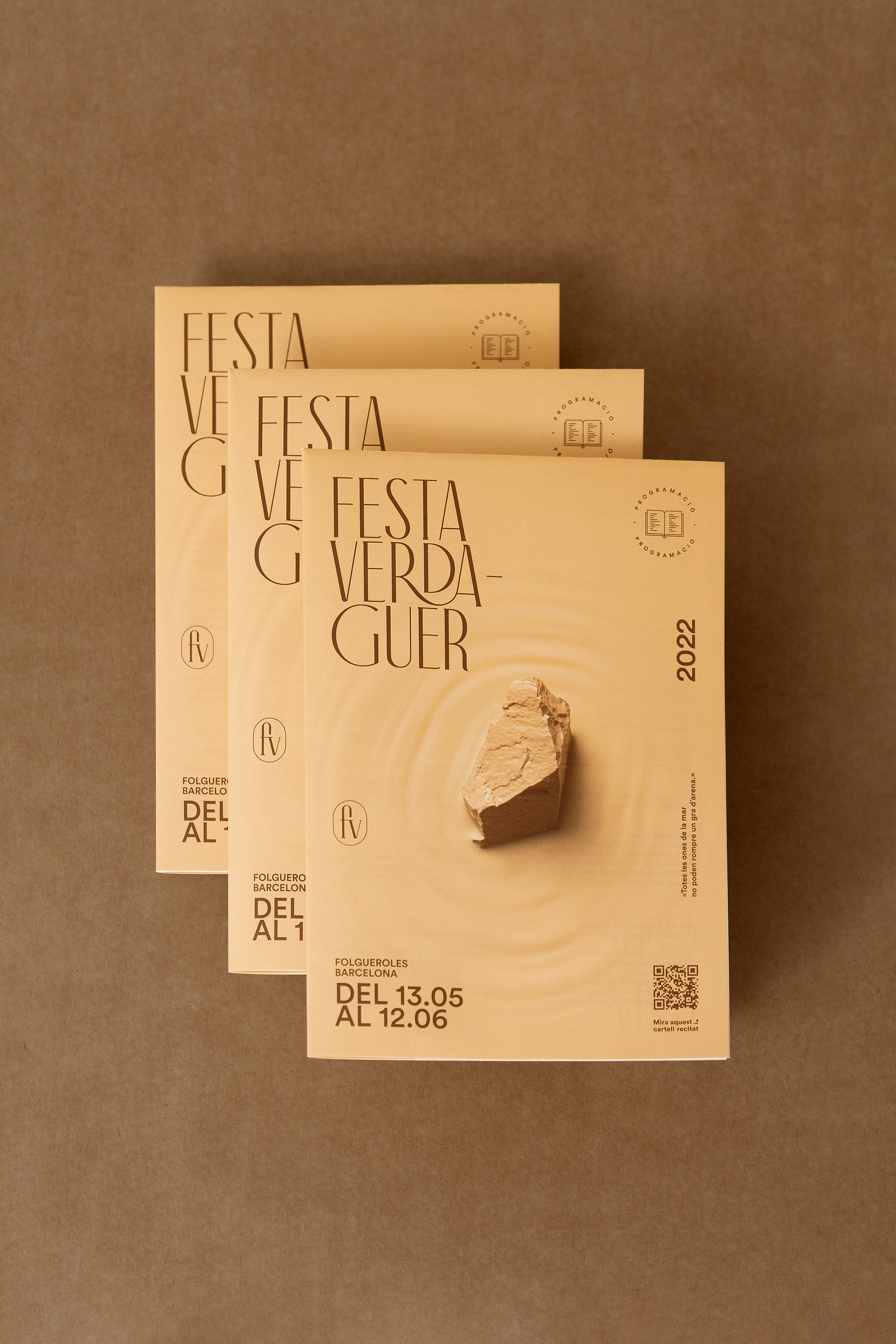 CARTELL ANIMAT /

VIDEO POSTER

 
REALITAT AUGMENTADA /

AUGMENTED REALITY

 
XARXES SOCIALS /

SOCIAL NETWORK