Per a la creació de l'imatge per l'últim disc d'Arnau Griso, vam inspirar-nos en la pintura "Mein Gott hilf mir, diese tödliche Liebe zu überleben" (en català: "Déu Meu, ajuda'm a sobreviure a aquest amor mortal") pintat per l'artista rus Dmitri Vrubel el 1990 al costat est del mur de Berlín, poc després de la seva caiguda. Retrata el petó fraternal històric entre el líder de l'Unió Soviètica Leonid Bréjnev i el dirigent de la República Democràtica d'Alemanya Erich Honecker.
Darrere la imatge de la portada també hi ha una clara referència al petó sicilià, un gest que la mafia del sud d'Itàlia utilitzava per amenaçar de mort o assenyalar traïdors per a la seva futura execució. A dins el llibret podeu trobar algunes referències a maneres de matar, tot insinuant l'odi amagat (i que només nosaltres coneixem) que hi ha entre els dos membres de la banda.També hem inclòs un detall pels fans d'AG, un rasca i guanya per obtenir diferents recompenses.
For the creation of the image for Arnau Griso's latest album, we were inspired by the painting "Mein Gott hilf mir, diese tödliche Liebe zu überleben" (in English: "My God, help me survive to this deadly love") painted by Russian artist Dmitri Vrubel in 1990 on the east side of the Berlin Wall, shortly after its fall. It portrays the historic fraternal kiss between the leader of the Soviet Union Leonid Brezhnev and the leader of the German Democratic Republic Erich Honecker.
The cover image is also a clear reference to the Sicilian kiss, a gesture used by the mafia in southern Italy to threaten death or mark traitors for future execution. Inside the booklet you can find some references to ways to kill, suggesting the hidden hate (that only we know) between the two band members. We've also included a gift for AG fans, a scratch card to get different rewards.
​​​​​​​
Imatge de referència /

Reference image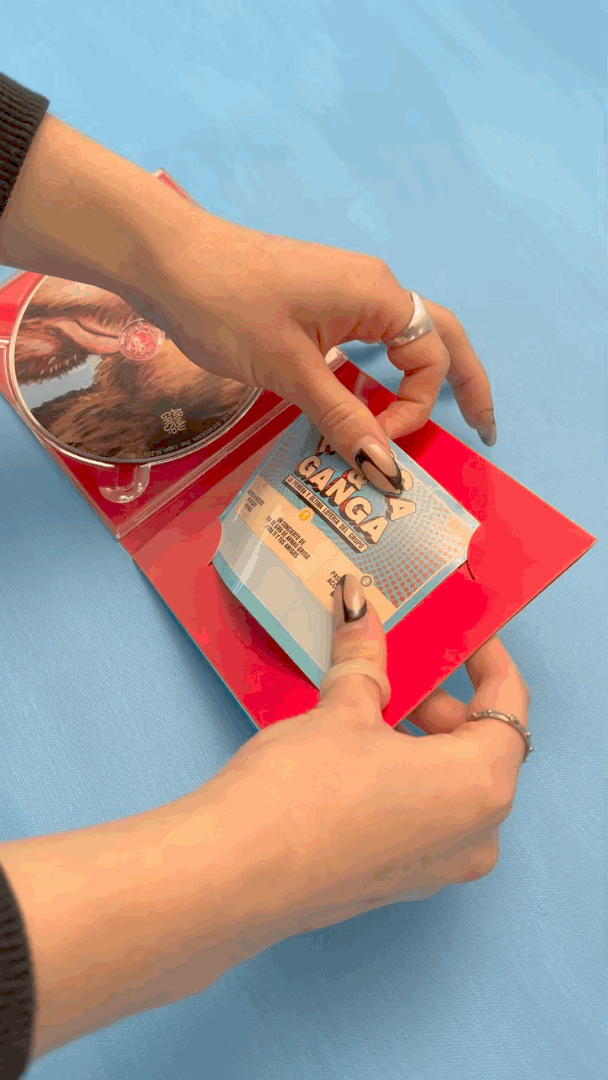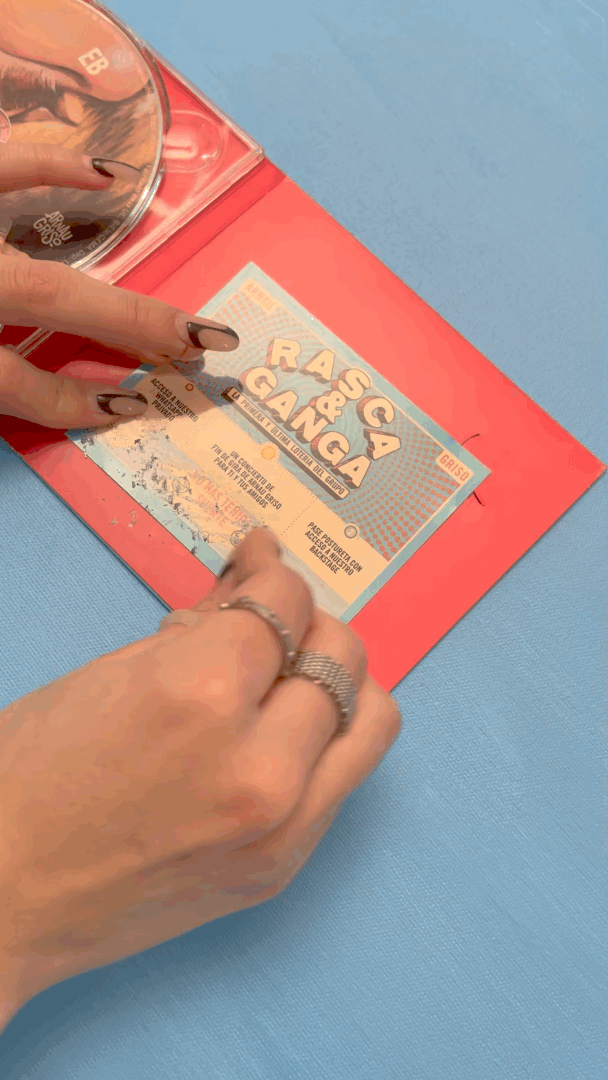 Altres aplicacions / Other a

pplications
Direcció d'art, disseny i producció /

Art direction, design and production: @parteedesign